Ant Pest Control in Santa Cruz
Killroy Pest Control can begin solving your ant problem right away!
As you look around your home, do you notice any pests or critters inside of your space? Is your home clean and clear of anything that might be drawing the pests inside?
Don't fret about how you are going to take control of all the pests. There is a simple solution. All you have to do is make a call to Killroy Pest Control and let them get to work for you and your home today. There is no time like the present to take action against the ants invading your home.
Imagine how much damage a whole bunch of ants could do to your home if you don't do something about them right away. They are going to end up breeding and populating in a way unlike anything you can imagine. They get into your cupboards, food pantry and anywhere else they can find a home. These nasty pests can quickly take over your space. You need to do whatever you can to get them gone once and for all.
While you might think all you need are a few traps and some spray to handle your ant problem, that isn't always the case. It takes a lot more to eliminate them from your space once and for all. Killroy uses a new approach that is not only going to get rid of the problem now, but it prevents it from coming back again. With years of experience in the pest control business, you don't need to turn to anyone else when you have Killroy working on your side.
Letting someone in your home, office, or school can be scary. However, it doesn't have to be that way. When you pick up the phone and make a call to Killroy, you are calling upon someone who has extensive experience in the industry. They have been serving the community for more than half a century. Being a family owned company, the crew has helped homeowners, business owners and schools get rid of their pest problems once and for all.
Argentine Ants
(most common in kitchens, famous for "trails")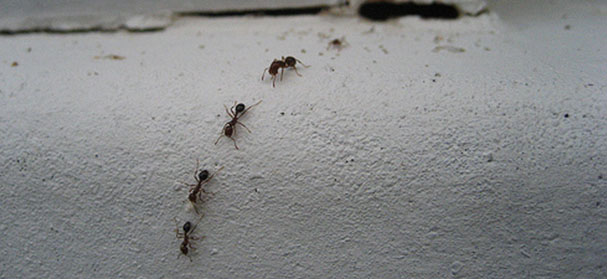 Carpenter Ants
(excavate galleries and damage wood structures)